Accreditation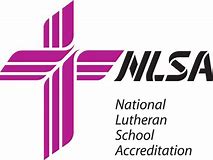 Crown of Life Lutheran School is accredited through the Texas District of the National Lutheran School Accreditation (NLSA) Commission, the Texas Private School Accreditation Commission (TEPSAC) and the Texas Education Agency (TEA).
NLSA accreditation is a national, rigorous accrediting process designed to evaluate schools on the basis of their unique purposes as Lutheran schools. It helps schools evaluate not only their academic quality, but especially the spiritual dimension of the school.
TEPSAC helps ensure quality in private schools by requiring schools to set goals and objectives; comply with state and federal statutes; ensure effective administration and governance; teach a balanced curriculum; implement personnel practices which ensure hiring qualified instructional leaders with college degrees; and provide indicator-based student achievement.
The TEA, through the State Commissioner of Education, recognizes the accreditation responsibilities of TEPSAC and its affiliated non-public schools and associations. The relationship of TEPSAC with the State Commissioner of Education allows for the transferability of student credits earned in accredited non-public schools to public schools, colleges and universities.